Revive Students meets in our temporary space on the west side of the shopping center (across from the main entrance of the church) on Wednesday nights and Sunday mornings for students in 6-12th grades. On Wednesday night we (6-12th) gather together to play, worship, experience Christ in Biblical teaching and, most importantly, grow in our relational small groups. On Sunday morning, our Middle School students engage in an interactive learning environment in the temporary student space. Our High School students gather together in the conference room (to the right of the church's main entrance) to go deeper in their faith by discussing the sermon or going through workshops.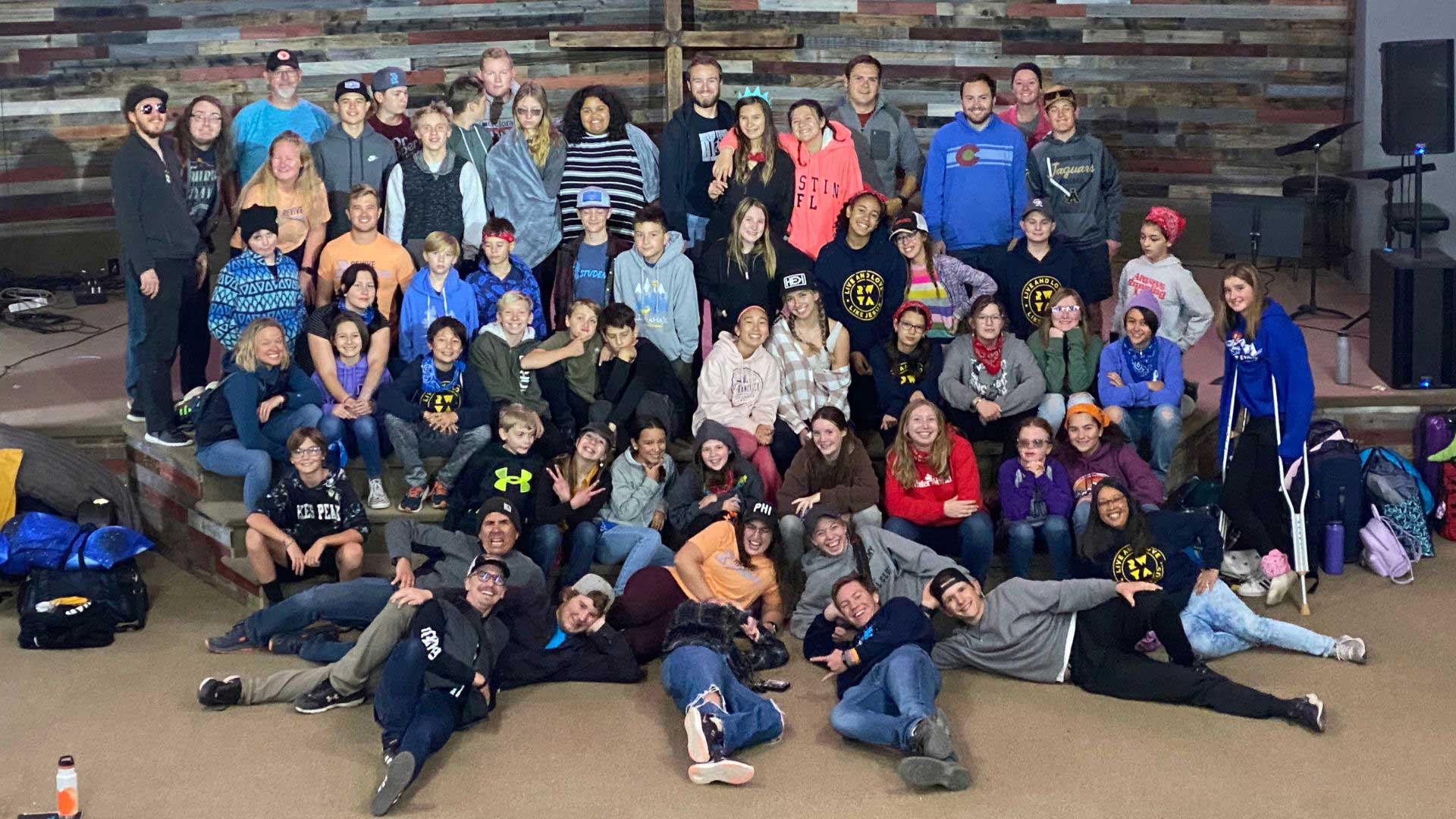 JOIN US THIS WEEK:
Wednesday:
Middle School: 6:30-8:30pm
High School: 7-9pm
Sunday: 
Middle School: 11am
High School: 11am
EVENTS
We also offer retreats and special events throughout the year.  Our next event, Christmas Coffee House,  will be on December 7th.
LOVING STUDENTS RIGHT WHERE THEY ARE.
We love the mission of Revive Church: "To Live and Love Like Jesus Right Where You Are." We challenge students to live out their faith in their schools, neighborhood and homes right here in Arvada, Colorado. We have been known to engage the students in doing some pretty outside-the-box stuff. We like to push the boundaries of what a traditional student ministry looks like and ensure our students have a personal relationship with Jesus not a check-the-box religion.
Revive Students is all about helping teenagers understand that they are loved no matter what. Our leaders walk with students as they discover their purpose in this world. We point unashamedly to following Jesus while balancing the grace and truth of learning, failing and growing together. We will have a ton of fun yet make sure kids feel safe enough to have tough conversations in our small groups with fantastic small group leaders.
LOVE IS NEVER STATIONARY. IN THE END, LOVE DOESN'T JUST KEEP THINKING ABOUT IT OR KEEP PLANNING FOR IT.
SIMPLY PUT: LOVE DOES.
To signup for text and email communication for Revive Students, text the word CONNECT to 720-500-6861
EXPERIENCE JESUS WITH US!