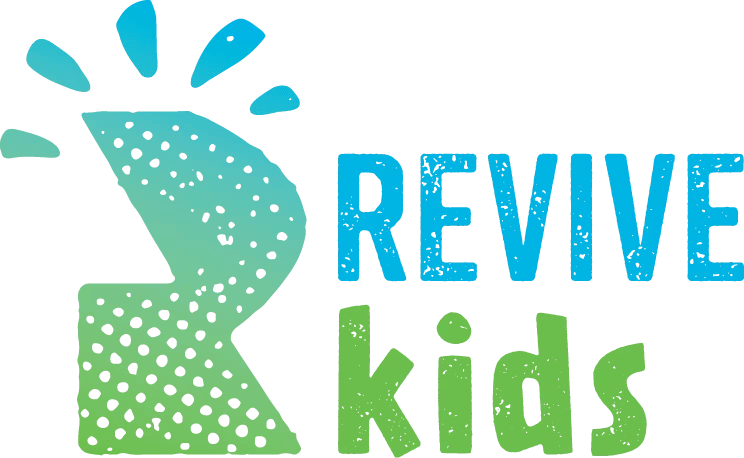 LOVING KIDS RIGHT WHERE THEY ARE
Revive Kids is a fun-filled experience where our trained leaders invest in kids as they discover the amazing life that only Jesus offers. Revive Kids experiences are intentionally designed to engage kids' hearts and minds at their age level. Every Sunday kids meet on our campus in Arvada, Colorado to make friends, learn, laugh, play, sing, and celebrate!
Our desire is for each child to feel valued, cared for, heard and encouraged. Our purpose is to help each child connect to Jesus and the joy He brings to life. We are here to help you and your family live and love like Jesus right where you are. We believe that investing in the life of a child is effort well spent!
Revive Kids is open for ages 6 weeks-5th grade at both 9 am & 11 am services.
Early Childhood has incredible spaces for babies, toddlers, preschool, pre-k, and kindergarteners. Every week we play, sing, engage in a lesson, and have small groups.
Elementary is for 1st thru 5th graders. Free time is from 15 minutes before the start of service until 10 minutes into service. You don't want to miss this! We also play games, sing fun songs, have an interactive message, and small groups by grade every Sunday.
Are you planning on Joining us for the first time?
We are excited to welcome your kids and worship Jesus with them. We recommend arriving on our campus 20 minutes prior to service time. All new families/guests must complete some brief paperwork in the lobby at the Welcome Counter. To expedite the check-in process, you can download this check-in form and bring it completed on Sunday morning. We recommend dropping off your kid(s) ages birth through kindergarten in our Early Childhood area and then heading to the Elementary area to drop off your 1st-5th grader(s). Email kids@revivearvada.org if you have any questions.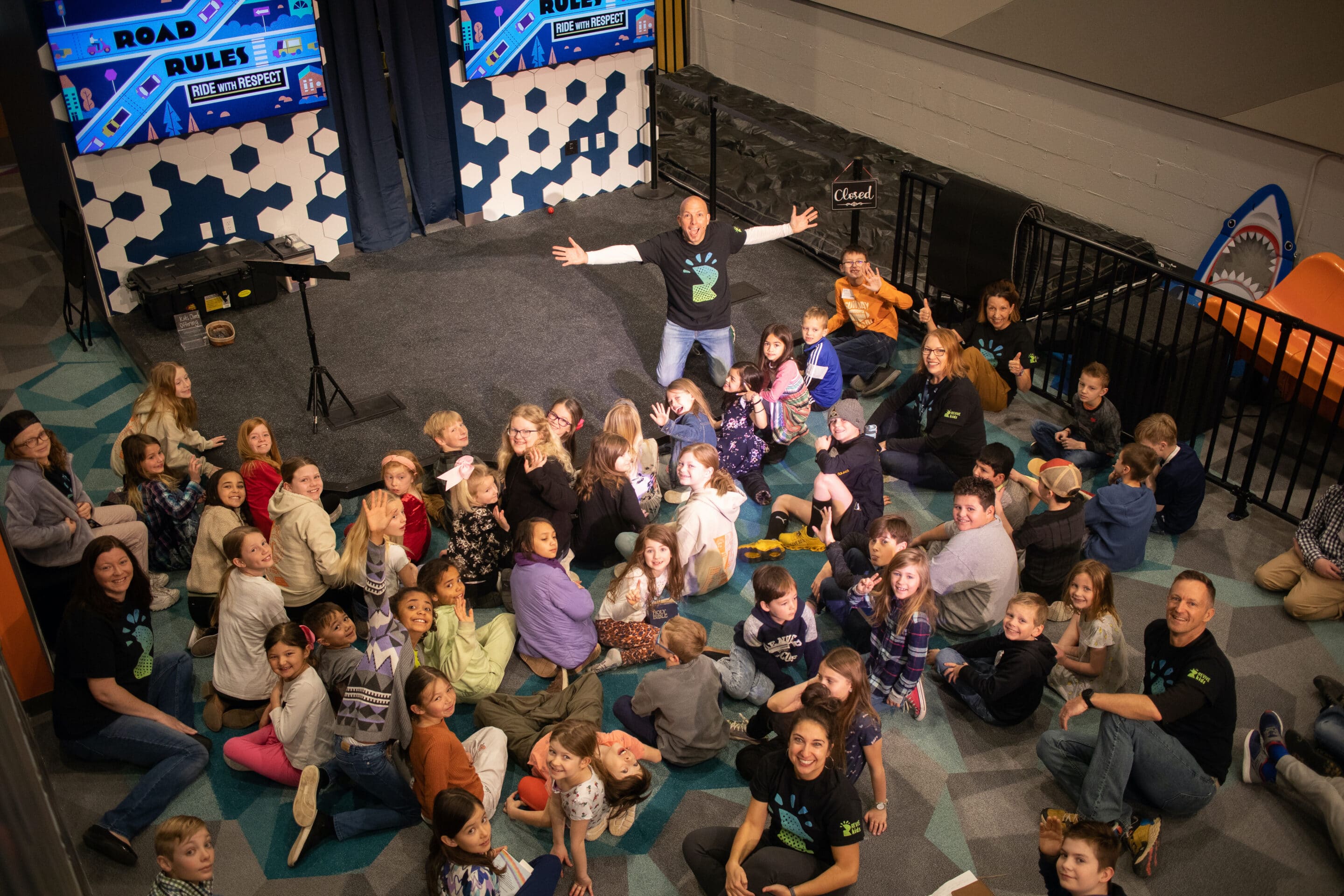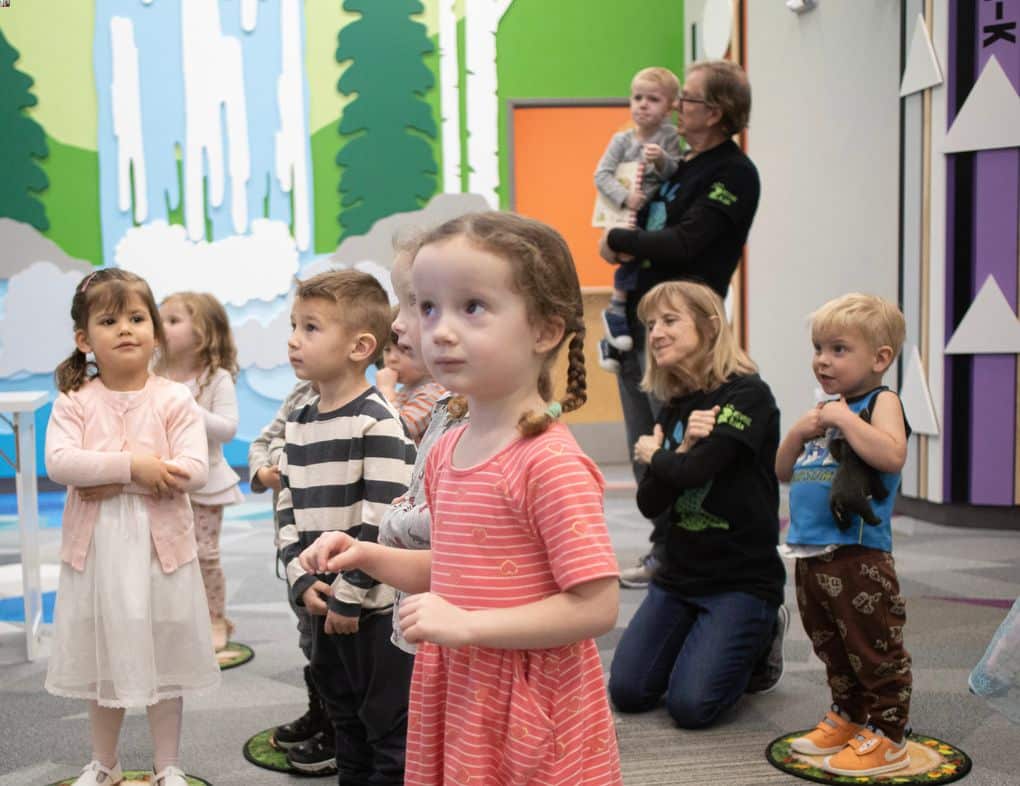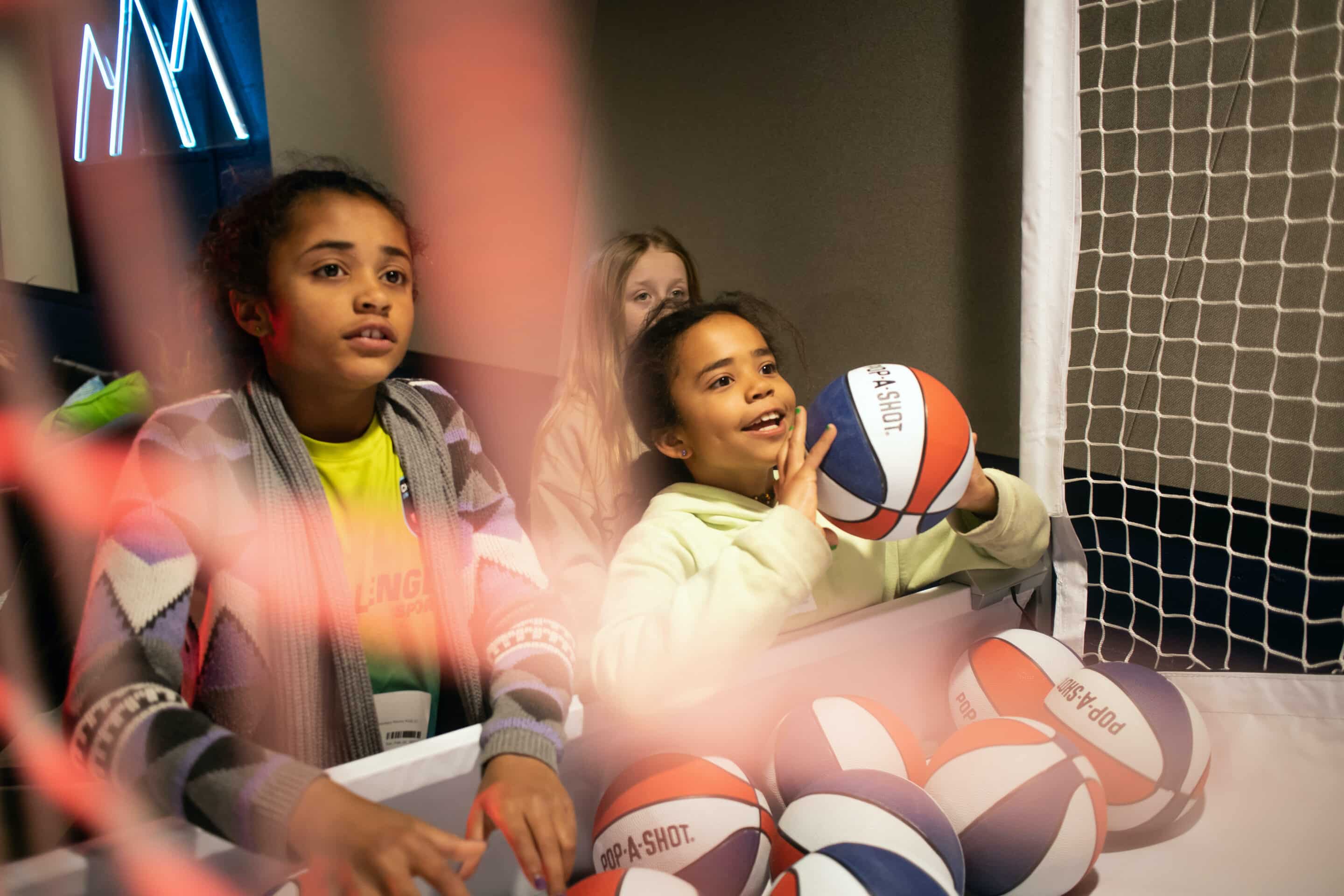 HELPING KIDS KNOW AND
RELY ON THE LOVE OF GOD!
WHAT TO EXPECT ON A SUNDAY
Revive Kids/Early Childhood is open for ages 6 weeks through kindergarten in and around the Arvada, Colorado area. Classrooms spend time playing, singing, doing a small group activity, praying and learning about Jesus through a Bible-based curriculum.
Revive Kids/Elementary is for ages first through fifth grade. A typical service begins with free play, followed by large group worship and Bible teaching. We end each service with small groups by grade with a leader for continued application, learning, and activities prior to being picked up.
Check-In
Children's safety is built into our program. When you arrive, your child will be checked in with a numbered ID sticker, one for your child to wear and one for you to match at pick-up. In the event that we need to connect with you during service, your child's ID number will be posted on the auditorium screen.
Staff & Volunteer Leaders
Be assured that all staff and volunteers have been cleared through a national background check and are working together in groups to make Revive Kids safe for your child. We value your trust and have checks and balances in place to keep your child safe. Staff and volunteers work in pairs and will never be alone with a child. You can identify Revive Kids leaders and staff by their ID badges and shirts. We encourage you to introduce yourself to our leaders and get to know them more each week.
Individual Accommodations and Kids with Special Needs
Revive Kids leaders strive to handle the many different situations they encounter. All kids are welcome. If your child has a food allergy, medical condition, or a learning challenge, please let our staff know. Our VIP program is available for kids with more specific needs. To learn more about that program or to enroll your child in our VIP program, please contact our Kids Pastor Scott Downing sdowning@revivearvada.org at least 10 days in advance of attending.
CHILDHOOD IS NOT PREPARATION FOR LIFE; CHILDHOOD IS LIFE.