Revive Men bring men together to connect, learn, pray and serve. We know that connecting with other men to challenge and encourage each other is essential to living well in our families, work and world.
Connect with Revive Men though our 2nd Saturday events, prayer or groups.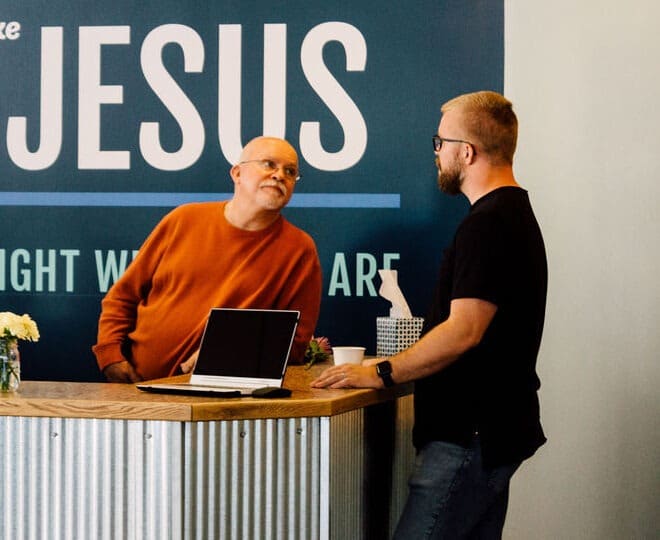 Third Saturdays
Men's Breakfast or Serve Day on the 3rd Saturday every Month
Some months we do a breakfast and study. Other months we serve together on various projects. Check the Events page for details.
Men's Prayer
Fridays | 6:00 AM | Church Offices
Men meet up to pray together about their lives, families, faith, work, and offer encouragement to each other. 
Men's Revive Groups
Various Times
Meet with other men to more deeply study Scripture and learn how to interpret and apply God's principles to your life.
To get more info on groups, click here.
IRON SHARPENS IRON, AND
ONE MAN SHARPENS ANOTHER.
PROVERBS 27:17
CONNECT. LEARN. PRAY. SERVE.
Tired of unwanted sexual behavior? Tired of battling that behavior alone and isolated? Join a Men's Conquer group where we explore how to fight unwanted sexual behavior, uncover lies, discover God's truth and find freedom in connection with others. There is hope for sexual wholeness and integrity! Email conquer@revivearvada.org for more information.