April 9
8am | 9:30am | 11am
What to expect On EASTER SUNDAY
You'll be welcomed into a friendly, casual environment by people who are genuinely glad to see you. Stop by the welcome tent in the parking lot or the welcome center in the lobby if you have any questions or need help checking your kids in or finding the bathrooms.


Friendly, Down-to-Earth people



Casual Environment



Modern Worship



Biblically-Sound Teaching
Come With a Friend
Save and Share this graphic on Facebook / Instagram and invite others to come with you!
Feel free to copy/paste the text below — and insert the service time you plan to attend:
Join me on Easter Sunday (April 9) at @revivearvada. I'll be coming to the [8 AM | 9:30 AM | 11 AM] service. Message me if you'd like me to save you seat!
Good Friday: April 7
Come experience a unique time of worship on the evening of Good Friday!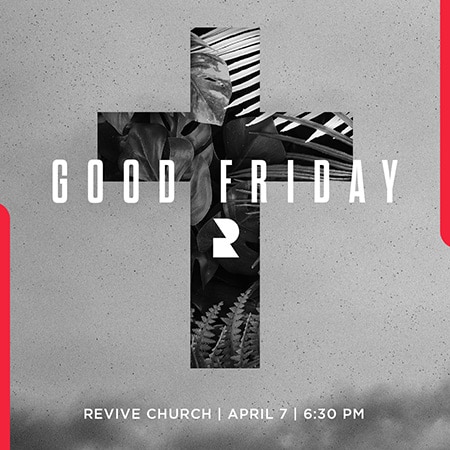 Where To Go
8270 W 80th Ave
Arvada, CO 80005