Reviewing 2022 and Looking Ahead to 2023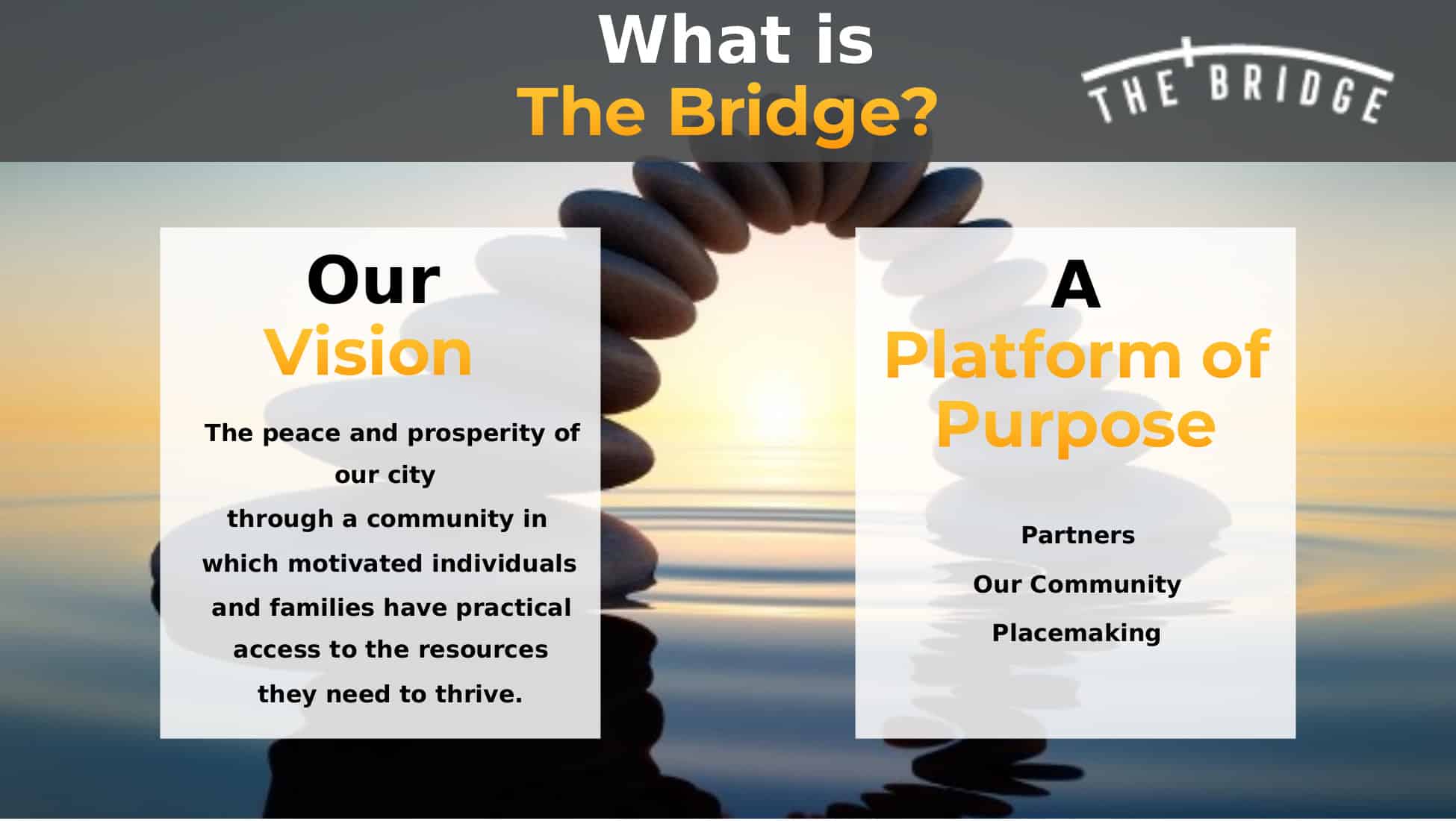 What is The Bridge?
In a physical sense, The Bridge is the shopping center that Revive Church meets in.  By a miraculous story that spans a couple of decades, Revive owns the shopping center.  We are in the process of shrinking the space we use directly as a church to increase our impact for Christ in our community.
Our Vision for The Bridge is the peace and prosperity of our city through a community in which motivated individuals and families have practical access to the resources they need to thrive.
Our mission is to fill The Bridge with excellent partners who will help provide the resources and services that people in our community need to move from "surviving" to "thriving," and to start lifting themselves out of economic, relational, and/or spiritual poverty.
Bridge resources and services that already are or will be available to our community include:
Early childhood education
Workforce development
Single mother mentoring and support
12-step addiction recovery support
Training for individuals with motor challenges to achieve independence
Food and a relationship for people facing food insecurity
Affordable housing for hard working families to participate in a comprehensive program to become self-sufficient for life
A sense of hope through backpacks filled with essentials for children and youth transitioning into foster care
Affordable clothing and household essentials
Mental and potentially medical health services
We're also beautifying our spaces to serve guests and volunteers in a place of dignity that they feel invited and welcomed into.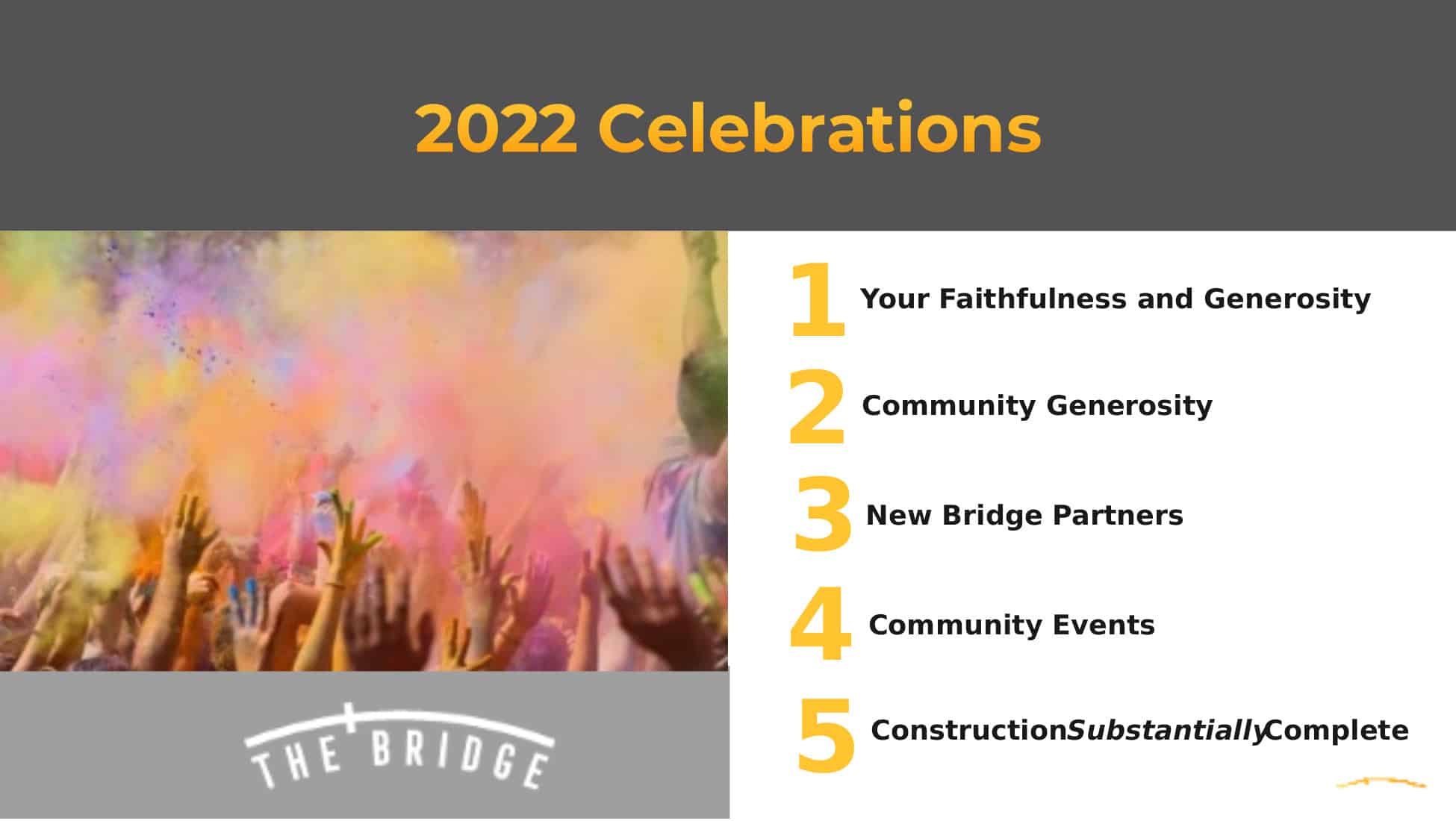 2022 Celebrations
As we look back near the end of 2022, we have a lot to celebrate and thank the Lord for!
Revive Family Member's faithfulness and generosity
A year ago, we kicked off a capital campaign to raise $1.5M for The Bridge.  Our Revive family generously blew through this goal and has pledged almost $2.6M and has already donated almost $2.1M.
Our Bridge Advisory Board members are incredibly faithful and instrumental in work for The Bridge: Bob Brossman, Charlotte Franson, Deanna Mayberry, and Doug Jennings.
The community has recognized the value of The Bridge
The City of Arvada gave BeyondHome $500,000 toward the purchase of the vacant land next door, and Revive church also contributed to this effort.
The Community First Foundation gave The Bridge $250,000 toward Lionheart's tenant improvement work.
The Arvada Economic Development Association pledged $50,000 toward the exterior renovation.
New Bridge Partners. We thank the Lord for excellent new missional joining our work at The Bridge:
The Lionheart Children's Academy
CrossPurpose
BeyondHome
Global Thrift
These organizations are joining several existing and "Revive Born" missional partners who already serve our local community well, including Revive's Food Pantry, Haven's Hope, and Packs of Hope.
Community Events. In 2022, we opened our doors for community events by the Arvada Chamber of Commerce, CrossPurpose, and Flatirons Dance, and we plan to do more of these in 2023.
 5. Construction is substantially complete!
With supply chain and labor shortage challenges, this is a miracle!  Thanks to Saul Arellano, who is part of our Revive Family and who supervises Howell Construction's work, for his dedication and care!  During our Revive Night Service we plan to open the doors to our new Under One Roof Next Generation spaces (across from the Worship Center) so you can see the results of this year's interior construction! A couple of "sneak peeks" can be seen below.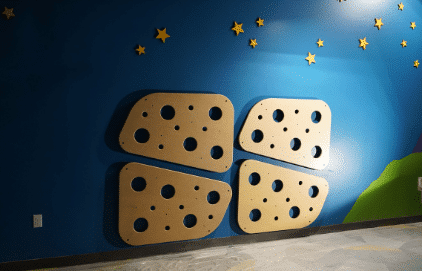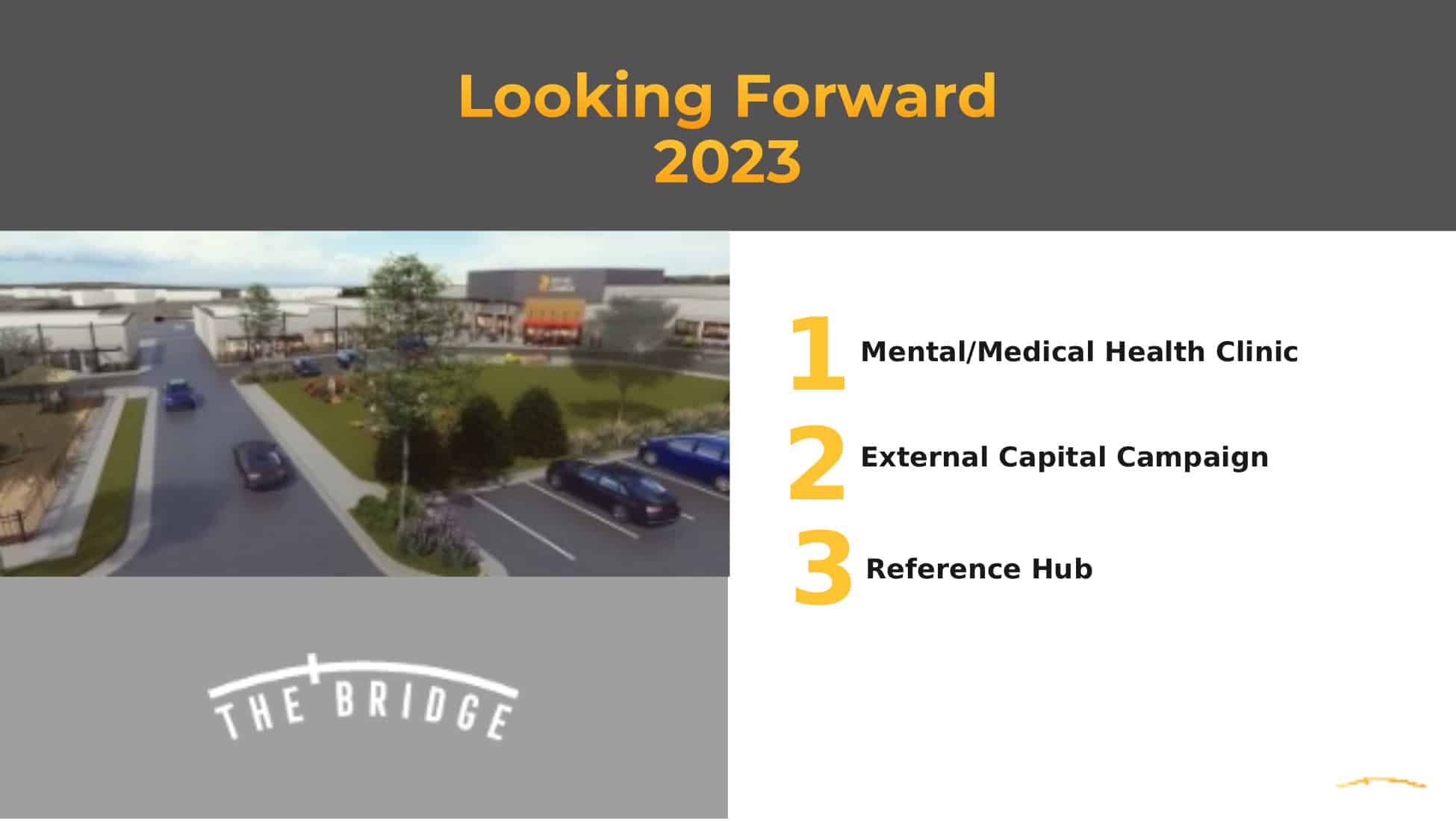 Looking Forward 2023
Looking ahead to 2023, we appreciate your support and prayers for three key items:
Mental Health Services. We know there's a huge need for mental health services in our community and we've started a conversation with a potential partner to help make a mental health clinic a reality at The Bridge.  Many thanks to several Revive family members for their ideas and support on this.
External Capital Campaign. We are in the process of launching an external capital campaign to raise an additional $2.5M for The Bridge.  This campaign will target external foundations, companies and individual donors who care about the peace and prosperity of our city, but of course, anyone is welcomed to participate in this campaign!  Please pray for the committee's discernment and God's blessing as we seek to raise additional funds to help pay off debt, and to better support partners and guests of The Bridge.
Reference Hub. Funds permitting, we plan to open a "Reference Hub" at The Bridge in 2023.  The Reference Hub will help ensure that Bridge guests receive the best experience possible by providing a "friendly face," by fostering a sense of community, and by serving as a connector for The Bridge.  The Hub will facilitate cross-referrals between multiple partners and services and gather feedback on what services are most valuable to guests in a real-time, ongoing basis.
We are sincerely thankful for Revive Family Member's prayers, generosity, and faithfulness!