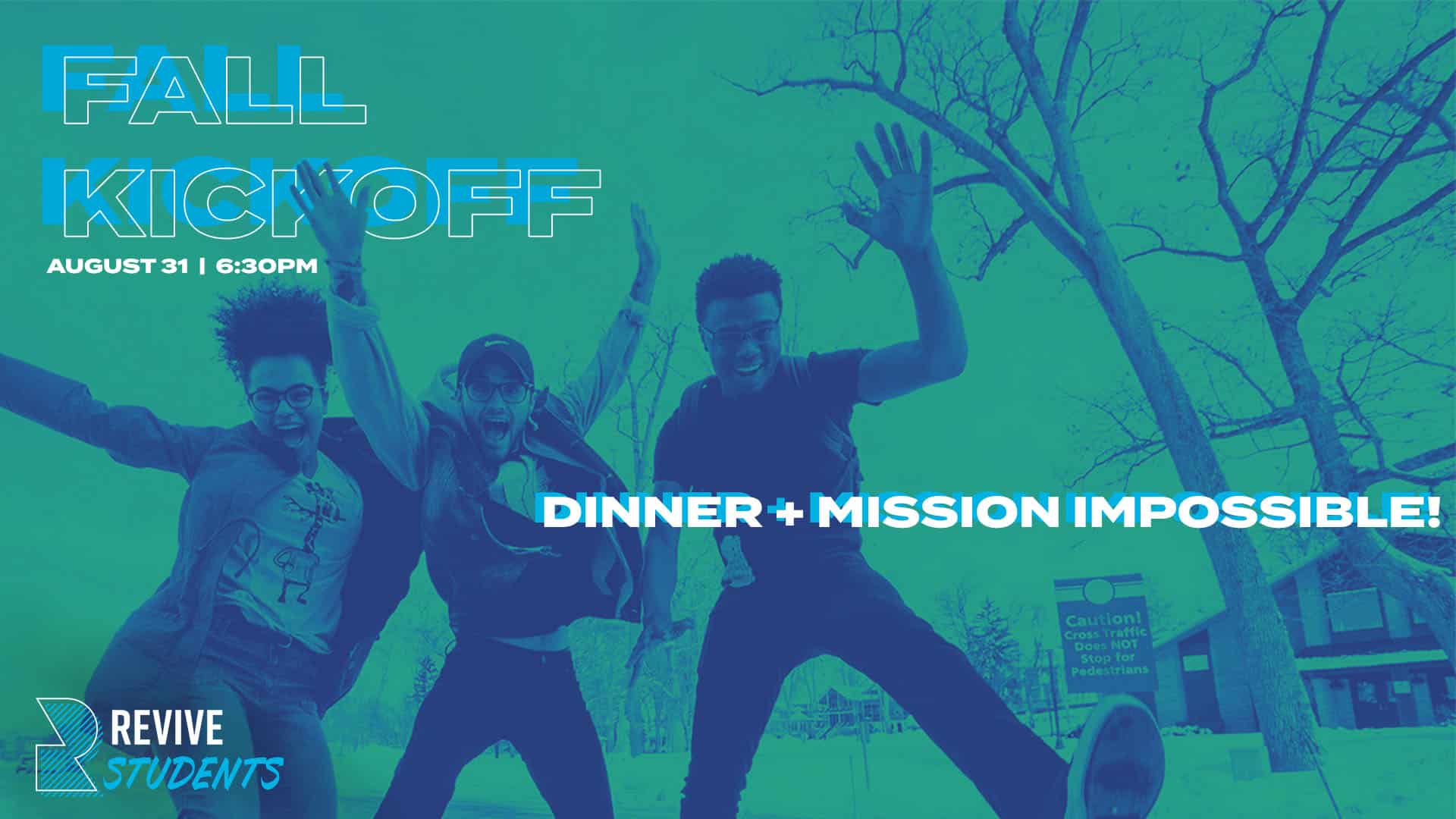 Fall Kickoff – Student Ministry
August 31, 2022 | 6:30 PM
Come on out for our fall kickoff! We enjoy hot dogs and cheeseburgers to begin the night before we jump into a beloved Revive Students game called Mission Impossible.
Mission Impossible will take place across the campus and there will be prizes for anyone who can complete it.
This is also a great night to invite a friend who hasn't come to Revive Students before… who knows, maybe a friend will give you a head start!