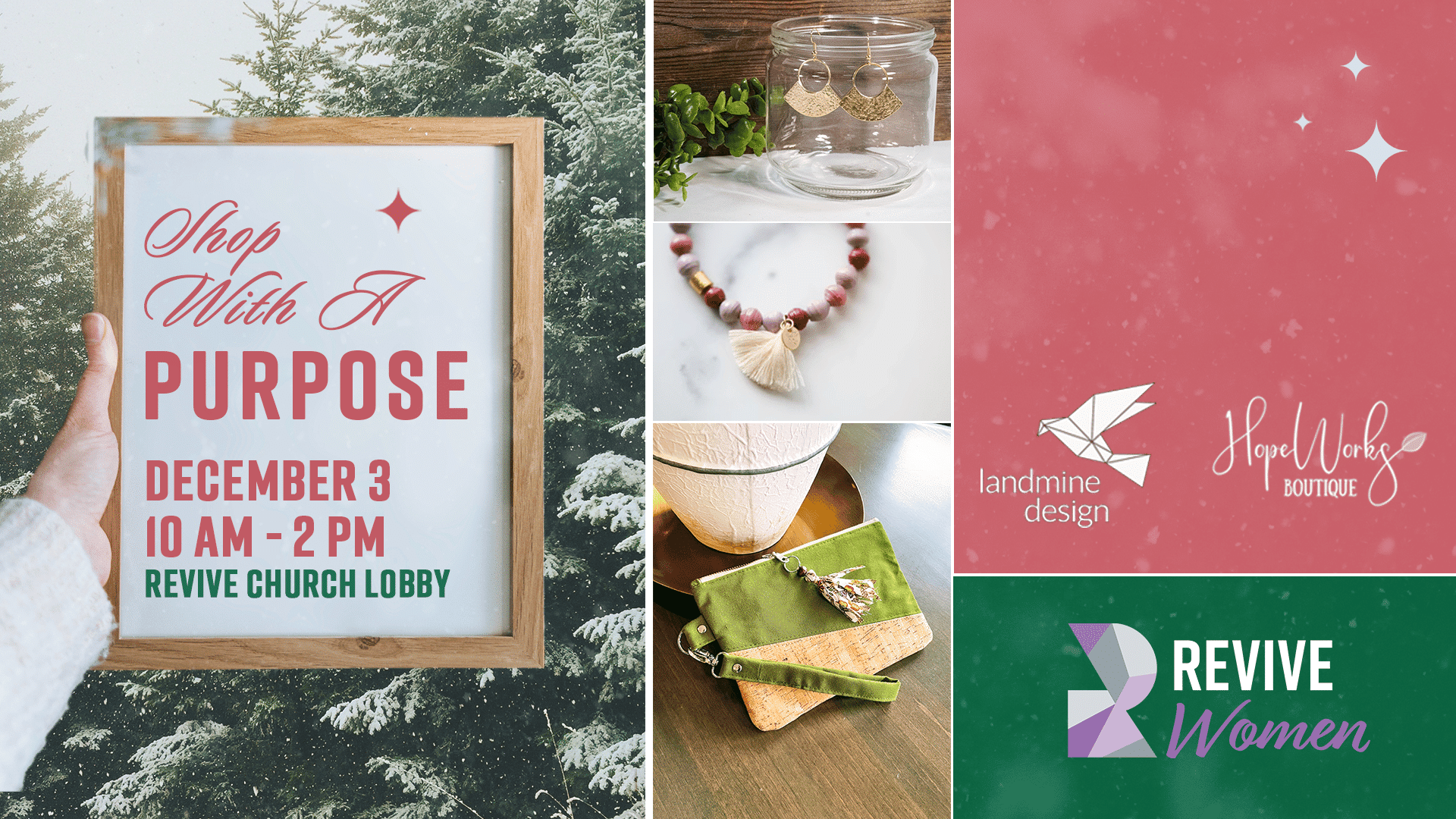 Shop With A Purpose
December 03, 2022 | 10:00 AM- 2:00 PM
First, we invite you all to join us on Saturday, December 3rd from 10 am-2 pm for Shop with a Purpose! Bring the whole family to shop for unique gifts from our global ministry partners that serve people around the world. The event will be held in the Revive Church Main Lobby and will be a come-and-go event. We would love to see you all there to have the opportunity to support our ministry partners who are furthering the kingdom.
Every Life's mission is to come alongside individuals stuck in the cycle of poverty and provide opportunities to thrive physically, emotionally and spiritually.
LightBridge's mission is engaging individuals to care for the orphan, the poor, and the exploited by providing support, training, discipleship and development opportunities.