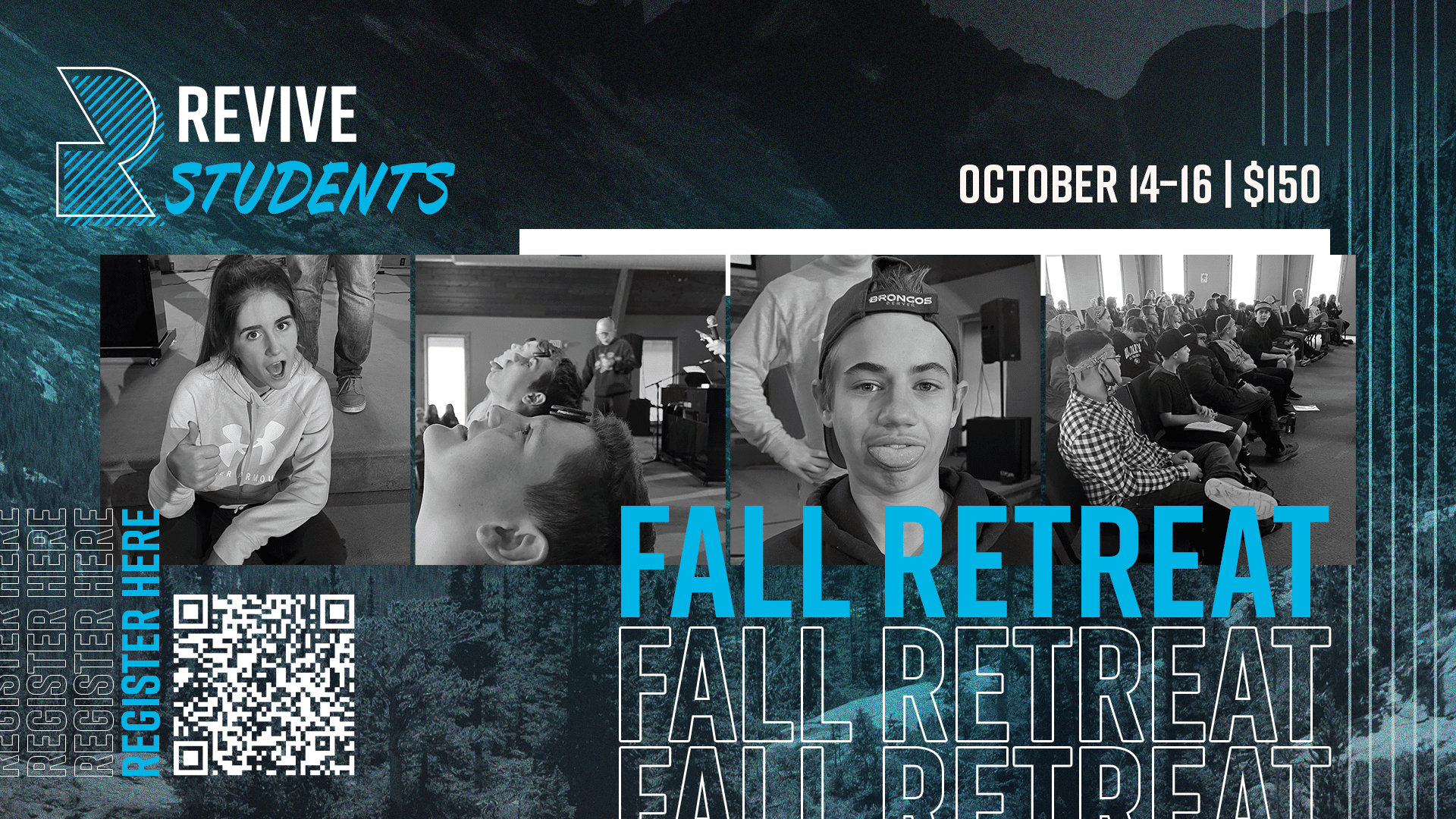 Fall Retreat (Revive Students)
October 14, 2022
Revive Students are heading to Ponderosa for a Fall Retreat in October!
Retreat = a quiet or secluded place in which one can rest and relax.
Retreat = an act of changing one's decisions, plans, or attitude, especially as a result of criticism from others.
Retreat = an act of moving back or withdrawing.
All students in grade 6-12 are invited to join us for a weekend you don't want to miss. Games, camp food, worship, teaching, small groups, free time, camp jokes, friendship, campfires, laughter, CAMP AWESOMENESS! 
Whether you already are connected to Revive Students or are looking for a way to get plugged in, this is a way to jumpstart relationships and get to know people who can help you in your faith journey.
FAQs:
When is the trip?
October 14-16. We will meet at Revive Church on Friday the 14th at 4:00 pm and return Sunday the 16th at 1:30pm-2:00pm
Where are we staying?
Ponderosa Retreat & Conference Center in Larkspur Colorado

Can I bring my phone?
We are asking students to leave their phones at home. Leaders will have phones and contact details will be shared before departure with parents.
Are there scholarships available?
Yes, we have scholarships available and you can request that in the registration form.
How much will my trip cost?
$150 will cover lodging, food, transportation, and activities. A $50 deposit will be due upon registering and a student cannot participate if the trip is not paid prior to leaving. 
Please note that refunds are not possible 14 days prior to the trip.